Save money on your energy prices
Compare prices for cheaper gas and electric deals and save £££'s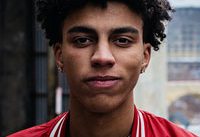 UK household are overpaying between £3.5 – £4 billion a year for their energy. Each household is overpaying by more than £200 per year on their energy bills.
Therefore, it is a good idea to shop around for your energy and find cheaper prices. By comparing and switching energy suppliers, you could save a lot of money. 
If you have not switched your energy tariff for a long time, then you could be on a standard tariff which is not the best value. 
Is it difficult to switch energy suppliers
Many people do not switch energy suppliers or cannot be bothered because they think it is too difficult or too much of a hassle to do so. 
But, this is not the case. Switching energy supplier is easily down quickly with a number of companies and comparison sites online or over the telepone. 
After you have done your part, everything else is done by the energy suppliers behind the scene.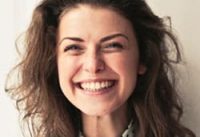 Customer service numbers for energy companies
British Gas: 0333 202 9802
EDF Energy: 0333 200 5100
Scottish Power: 0800 027 0072
For complaints and disputes with your energy company:
Initially contact your energy supplier's complaints department and see if you can resolve the dispute. 
If you are not satisfied with the outcome then contact:
The Energy Ombudsman: 0330 440 1624. Or go here.
Go to Ofgem, the national gas and electricity regulatory authority here.
Additional information:
If you are having problems with debt, then visit the Money Advice Service here.
Check out Ofgem's page on getting help paying your energy bill here.
If you are having difficulties paying your energy bills, look at what help is available for you here.
Like your broadband? Compare prices and save!
Find the Best UK Broadband Deals. Switch Today!
Compare broadband prices and start saving. Switch quickly and easily!
Find your nearest prepayment meter top up locations
You can top up your card or key for your gas and electric at the Post Office, Payzone or PayPoint. Here are links to finding your nearest locations. Click on the relevant icon.
Check with your energy supplier with the companies you can top up your gas card or electric key with.
Switch energy supplier and start saving today!
Don't overpay for your gas and electric. It's easy to switch and save!
Here are anwers to some frequently asked questions