Get the latest phones and contracts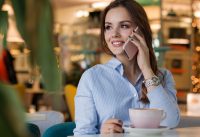 Compare the best mobile phone deals
If you are looking for the latest phone, budget contract or a SIM only deal, we have it all for you. 
We have phones and contracts for every budget. So if you are looking for the top of the range phone or an affordable contract, compare phone deals with us. 
Is it difficult to switch broadband providers
Now-a-days it is usually easy to switch internet providers. You can do it through a comparison site  or even do it yourself. 
It's also easy for the internet providers to transfer new customers to their network from another provider, as so many people are switching regularly. 
Check out phone deals with our partner.
Here are anwers to some frequently asked questions