Before you buy a Vodafone pay monthly or a SIM only plan, take a look at our comprehensive review. Vodafone Mobile has a number of SIM Only Plan. Here are a few:
| Get Deal | Provider | Monthly | Data | Calls, Text | Contract |
| --- | --- | --- | --- | --- | --- |
| Get deal | Vodafone | £18 | 60GB | Unlimited | 24 months |
| Get deal | Vodafone | £20 | 160GB | Unlimited | 24 months |
| Get deal | Vodafone | £25 | Unlimited | Unlimited | 24 months |
Content
Pay monthly plans

Vodafone SIM Only

T

op up
Keep my number
SIM swap
Vodafone Network coverage checker
Vodafone Mobile

Customer Service Number

Vodafone Mobile Customer service review
Vodafone business
Vodafone App
Conclusion
Our ratings
Pay monthly plans
On the pay monthly, you have an option of 3 plans available from Vodafone. These are Vodafone EVO plans, Red plans and Unlimited data plan. With the Pay Monthly Plans you can add a mobile phone if you want a new phone as well.

Vodafone EVO plans
EVO plans give you the flexibility to get a phone of your choice with a price that you like. There is also the opportunity to trade in your old phone.

Red plans
The Red plans are for people who don't require unlimited data but require unlimited calls and text.

Unlimited plans
Unlimited data plans offer unlimited data, calls and texts. There are 3 to choose from; Unlimited Lite, Unlimited and Unlimited Max.
Here are some phones available on the Pay Monthly Plan
Get Deal
Provider
Phone
Monthly
Contract
Upfront cost
Get Deal
Vodafone
iPhone 12 Plus 128GB
From £39 a month
36 months phone plan
24 months 6GB Airtime Plan
£49
Get Deal
Vodafone
Samsung Galaxy S22 128GB
From £27 a month
36 months phone plan
24 months 6GB Airtime Plan
£29
Get Deal
Vodafone
iPhone 13 128GB
£34
36 months phone plan
24 months 2GB Airtime Plan
£29
Check out all the latest phones and deals on Vodafone's pay monthly plans here: Pay monthly plans.
Vodafone SIM only
There are SIM only plans that gives you flexibility on data usage. And, now they come with 5G at not extra cost. Vodafone has two options for the SIM only plan, the Pay Monthly Xtra plans or the Pay as you go SIM.

Pay Monthly Xtra Plans
Vodafone's pay monthly Xtra plans can be purchased with unlimited data, and you can Roam in up to 83 destinations at no extra cost. You can also include entrainment options if you choose. You take a look at Vodafone's Xtra plans, here: Pay monthly Xtra Plans.

Pay as you go
With the Vodafone Pay as you go, you can purchase 30 days bundle of data and unlimited minutes and text. Any unused data can be carried over till the next 30 days. It starts from £10 for 5GB of data, with unlimited minutes and texts. Or you can have 5G unlimited data, minutes and text for £40. See all their bundles, here: Pay as you go bundles.
Top up
There are a few ways you can top up your Pay as you go Sim, these are:
1) You can top up on the My Vodafone app
2) Top up automatically
3) By phone or text by dialling 2345, free from your Vodafone Pay as you go phone
For more information on Vodafone top up, go here: Vodafone top up.
Keep my number
Vodafone enables you to keep your number in a number of different scenarios. You find all the details, here: Vodafone keep my number.
Sim swap
If you need to swap your Sim or get a new replacement Sim because your Sim is lost or damaged, then you are able to do that. Swapping Sims can take up to 24 hours. For more information on how to swap a Sim or get a replacement, go here: Vodafone Sim swap.
Vodafone Network coverage checker
Vodafone mobile covers 99% of the UK population in cities, towns and rural areas. And, they are continuously building their network infrastructure as a big player in the industry. However, coverage might differ in locations, so before taking out a Vodafone mobile contract, it is a good idea to check the coverage in your area. Check Vodafone coverage, here: Vodafone network status checker.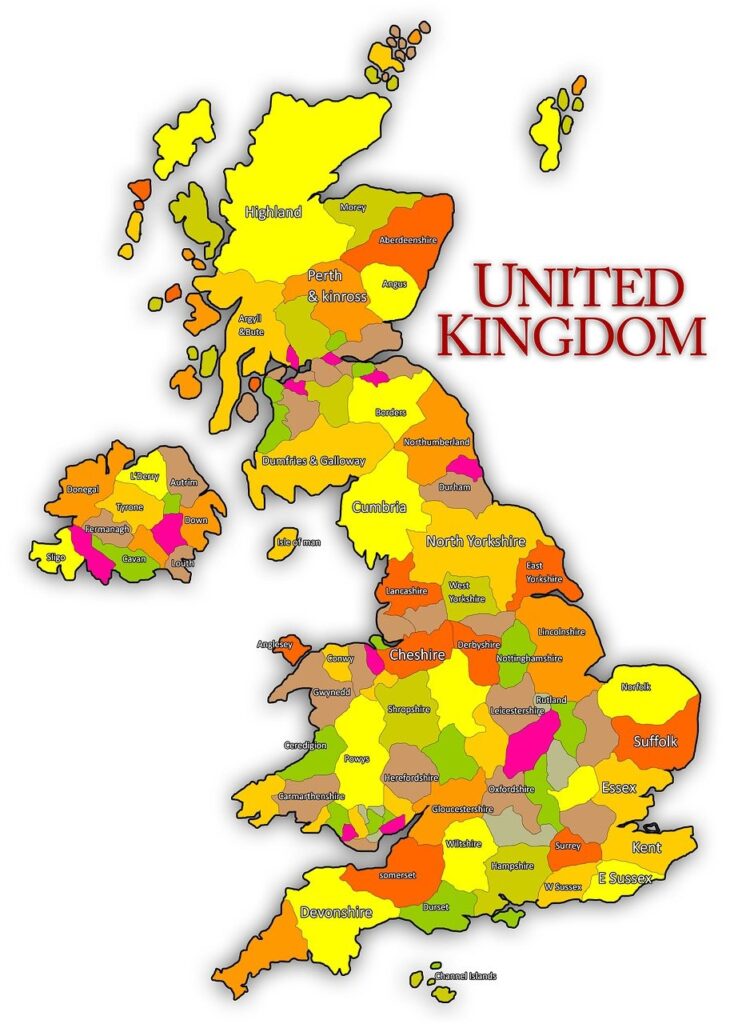 Vodafone Mobile Customer service number
You can get Vodafone Customer Service on 0333 304 0191
Vodafone Mobile Customer service review
The Vodafone customer service review from Trustpilot is 1.3 stars, which is rated as 'bad' in the Trustpilot scorings. Many people are complaining about poor or the lack of customer service.
Vodafone business
Vodafone provides business solutions for small, large and public sector business. You can purchase business phones and business broadband. For more detail regarding their offers, go here: Vodafone Business.
Vodafone App
Vodafone has a App you can download.
Conclusion
Vodafone offers a large choice of pay monthly contracts and Pay as you go. With their Red plans you get 5G for no charge to you.
Their customer service is rated as 'bad' on Trustpilot, with many of their customers not at all happy with them.
However as their monthly contract goes, they do offer flexible contracts lengths from 12 months to 36 months. You can also trade in your old phone to get a discount.
Our ratings
We give Vodafone Mobile: 4.3/5
Vodafone Shop
Go to Vodafone Mobile Shop here: Vodafone Mobile Website.
Additional Information
Best Mobile Phone Provider
If you are thinking about a new mobile phone contract or a monthly SIM only contract, read our blog: Best Mobile Phone Provider – Which Provider Is The Best In The UK.
Gadget And Phone Insurance
If you thinking about gadget or phone insurance, read our article: Best Gadget Insurance 2022 – Best Rated And Cheap Gadget Insurance.
Cheap Home Insurance
If you are looking for a home insurance, read our article: Home Insurance – Compare Cheap Quotes.
If you are interested, check out: Best Bank Accounts for Bad Credit.
If you are interested in a loan, check out: Loan.co.uk.