Switching your energy supplier for cheaper gas and electricity could save you up to £100s per year.
When looking for energy deals, it is a good idea to compare and search for energy prices and deals with a number of providers and comparison sites.
Here are some providers we at Energy Switch and Advice have selected.

Why should you look to switch energy supplier for a better deal?
Comparing gas and electricity prices and finding a cheaper supplier or a cheaper tariff will enable you to save money. You could save up to a few hundred pounds a year by switching to a cheaper energy supplier or by finding a better tariff.
Some people just stay on the same prices/tariff for their gas and electricity for various reasons (and sometimes for years) and so not look to see if there are better deals available.
By doing this they might not be getting the cheapest prices available for their energy and might be paying much more for their gas and electricity than they need to.

Therefore, it is a good idea to shop around and compare energy prices and suppliers to save money. Sometimes your current supplier might have better deals and tariffs which you might be able to change to.
They might not inform you of best prices/tariffs as a matter of course, unless you ask them. Hence, it is important to compare energy prices and change to cheaper suppliers or tariffs if you want to save money.
Will switching suppliers save you money?
As what determines energy prices constantly fluctuates such as whole sale price, energy suppliers will change their prices accordingly. They also deliberately change prices and do deals to attract new customers. Therefore, switching suppliers can get you cheaper gas and electricity and save you money.
Should you switch to single or dual energy?
You might want to switch you gas or electric or both to a new supplier or tariff. This will depend on your individual need and what you are paying presently for each or both of them. If you can get cheaper deals on your gas and electricity then you should consider switching both of them. But, if you are only getting a cheaper deal on either your gas or electric then you might want to consider only switching for that and not both.

How to switch suppliers
Ideally you would need to have your gas and electric bills for a more accurate quote. But, some energy comparison websites let you compare prices without your bills. Also, write down your meter readings from your gas and electric meters, so you know at what point you swapped over. To switch energy suppliers, this is what you need to do:
a) Go to an energy switching service or website.
b) Go onto the energy switching form/widget on their website.
c) Put in the relevant detail and do a search and they will find you deals and quotes for gas / electric from various suppliers.
Different types of energy tariff available (Fixed or variable)
Tariff is the charging method used by energy companies to make customers pay for their gas and electricity.
Fixed tariff
A fixed tariff is where you have an agreed price which you pay for your gas or electricity and is set for a specific time period. This price is for each unit of gas or electricity you use. So the more units you use, you will of course be paying more, but at that fixed rate. This will enable you to better plan your budget as the price will not rise during your agreed period of time or contract. When your contract finishes then you can choose and go onto another plan. If you don't choose another plan at the end of your contract, then your supplier will probably put you on their standard plan.
Variable tariff
With variable tariff your gas and electric prices could stay the same or go up or go down. Gas and electricity price can fluctuate depending on factors and circumstances. This means you will be paying a variable amount of money for your gas and electricity per unit of energy you use, depending on the price of energy at the particular time.
This means that your bill could increase or decrease per unit of energy you use. Market forces will determine this and it could work for your advantage or disadvantage when paying for your bills.
Standard tariff
Standard tariff is the companies regular tariff for customers who are not on any particular tariff. This tariff does not expire and you could remain in this tariff for a long time. You might not be getting the cheapest energy in this tariff.
Dual energy tariff
If you buy both you gas and electric from the same supplier they might give you a discount or a better deal on your tariff. Sometimes it's cheaper to get both your gas and electricity from the same supplier.
Green energy tariff
Green energy is generated in an environmentally friendly way and is generally more expensive to produce. So people who use Green energy tariff usually pay slightly more for their unit of energy.
Prepaid meter
With a prepaid meter you will pay for your gas or electric using your card of meter key and then load it into your prepaid meter unit. After that you will be able to spend the amount you have loaded for your gas and electric. With prepaid, you don't get the best prices or deals, but it means you will not get a gas or electric bill as you have already paid for it.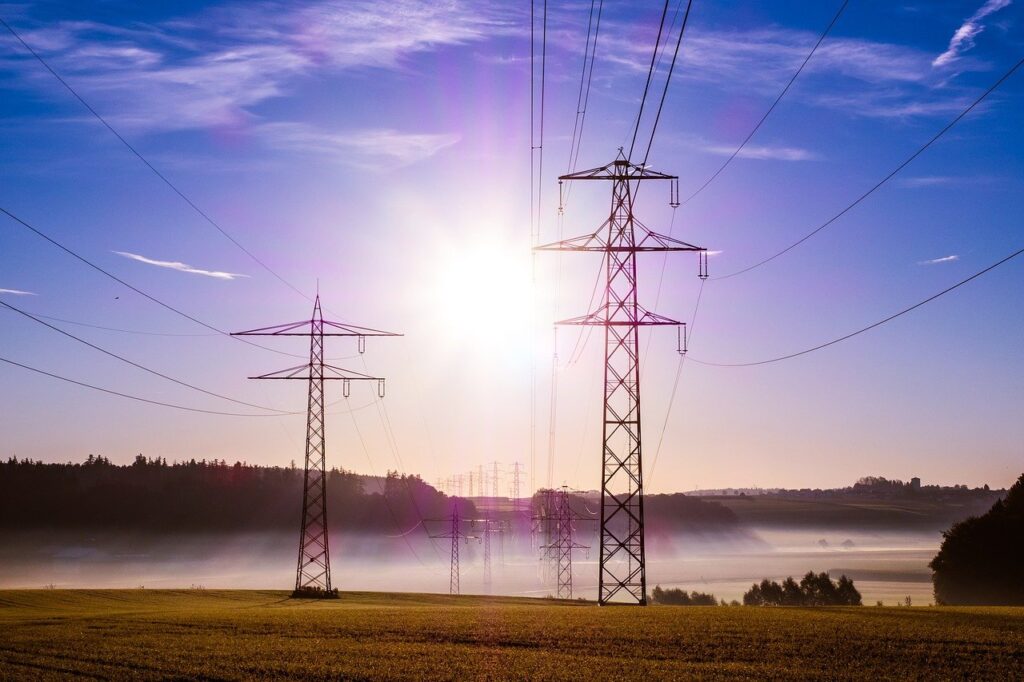 What happens when you switch energy supplier?
When you switch over your energy supplier, you will not notice any difference. All the work is done at the suppliers end. It can take up to a month for your energy supplier to change.
You can switch energy provider for a better deal with us here: Compare energy deals.
If you would like to know how to reduce your energy consumption and bill go here: How to Reduce Energy Bills.
Best time to switch energy supplier
The best time for you to switch energy supplier is when your present contract finishes. That way you will not be getting fined for leaving your contract early.
Best energy supplier
There is not a 'best energy supplier', which you can choose every time. You will have to see which supplier is doing the best deals at that moment you are looking to switch and go with them.
Additional Information
If you are having difficulties paying your energy bills go to Ofgem here: Ofgem.
For free advice debt go to MoneyHelper here: MoneyHelper.
For money advice go to Citizens Advice here: Citizens Advice.
If you are looking for a home insurance, read our article: Home Insurance – Compare Cheap Quotes.
If you are looking for the best SIM only deal, read out article: Best SIM Only Deals UK – best SIM only plans available
Money Advice Service
For debt management and advice on how to pay for bills go here: Money Advice Service info page.
If you are interested, check out: Best Bank Accounts for Bad Credit.
If you are interested in a loan, check out: Loan.co.uk.